Product description
Digital SCR voltage regulator "ZKG-2000 series" based on single-chip computer as the core are designed to adjust load voltage continuously by phase-shift trigger, which is fit for temperature control of forming machine or other mechanical equipments. Due to the use of deep voltage negative feedback,
"ZKG-2000 series" have exceptional stabilized voltage property, well linearity control function, and can minimize the effects of electric network fluctuation.
"ZKG- I series" have the built-in LED which can display output voltage. This new design has special advantages, such as high accuracy, good shock-resistant,
good reliability, strong anti-interference ability, small overall dimensions, light weight, clear reading, no parallax, remote viewing result and so on.
"ZKG- 2000 series" have pushbutton switches which are operationally simple and reliable.
Product Overview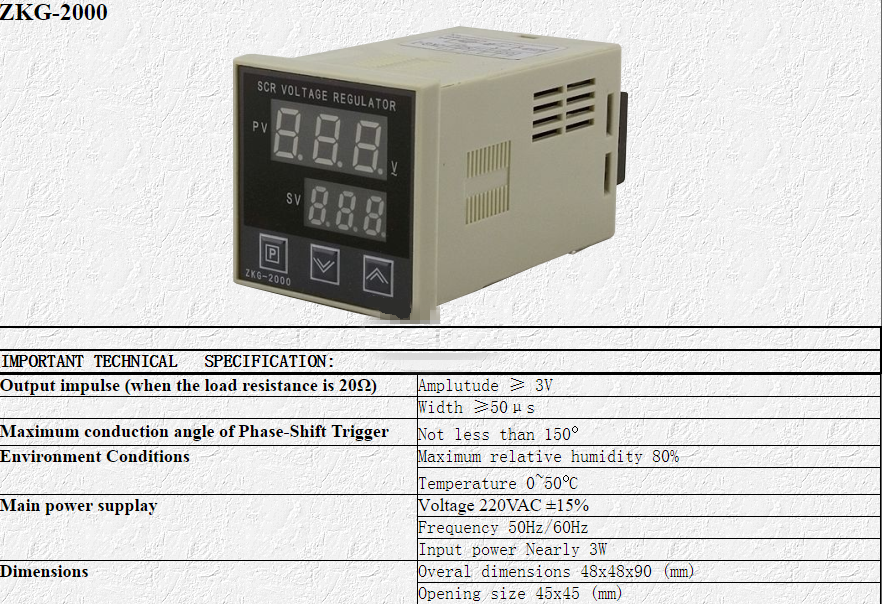 Related items: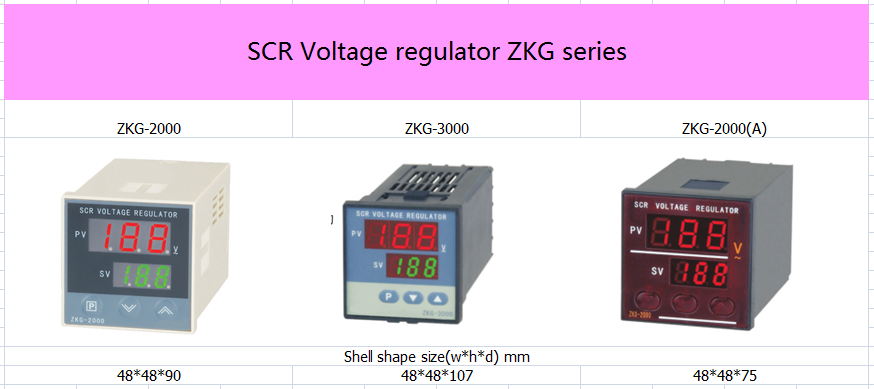 Applications