Date sheet :
KSI380D60R-LM.pdf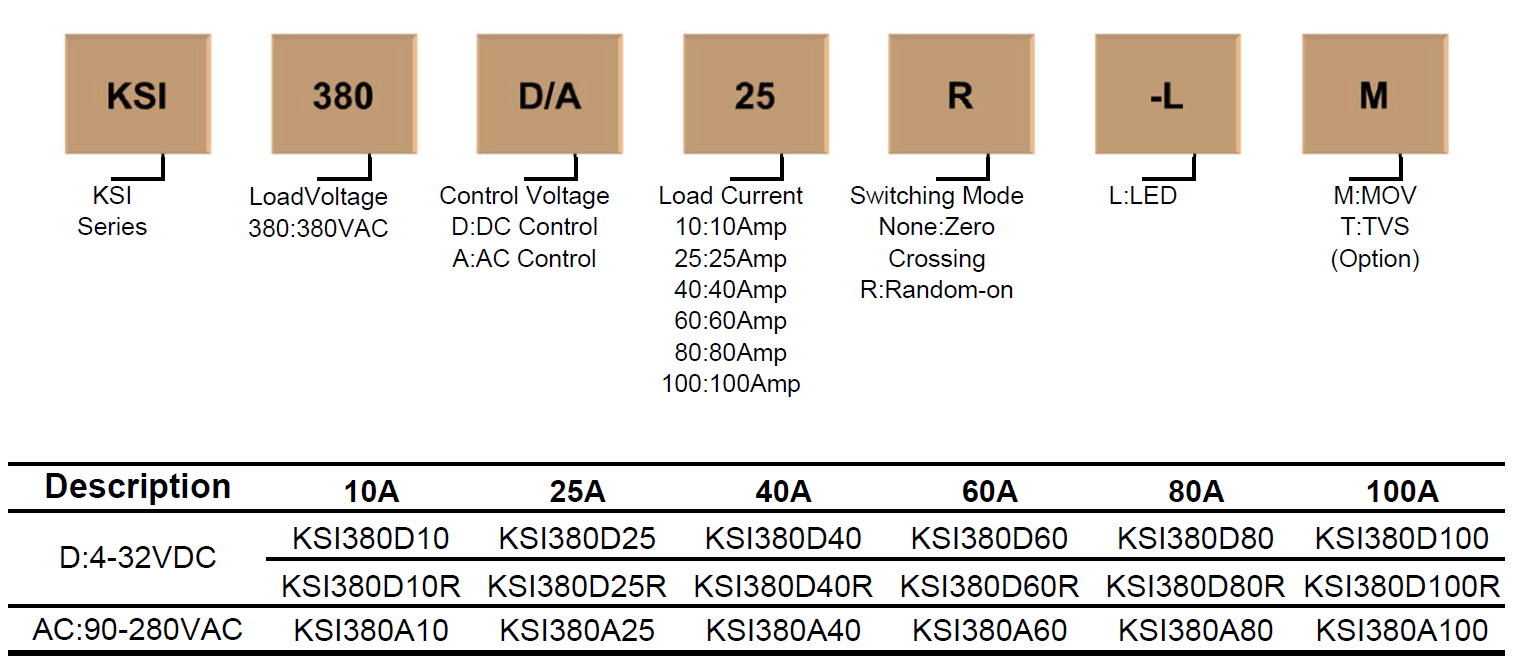 PRODUCT DESCRIPTION
KSI series single phase solid state relay use the Triac
or SCR output. It is widely used in various industry
applications, and it can be used for the resistive,
inductive or capacitive loads. The control voltage is
4-32VDC or 90-280VAC, load voltage is 240VAC, 380VAC,
480VAC or 600VAC. Wide load current range from 10 to 125A.
PRODUCT FEATURES
● Zero crossing or Ramdon-on
● Load current: 10A-125A @48-660VAC
● TRIAC or SCR output
● AC or DC control
● Dielectric strength ≥4000VACrms
● LED indicator
● Build-in MOV or TVS option